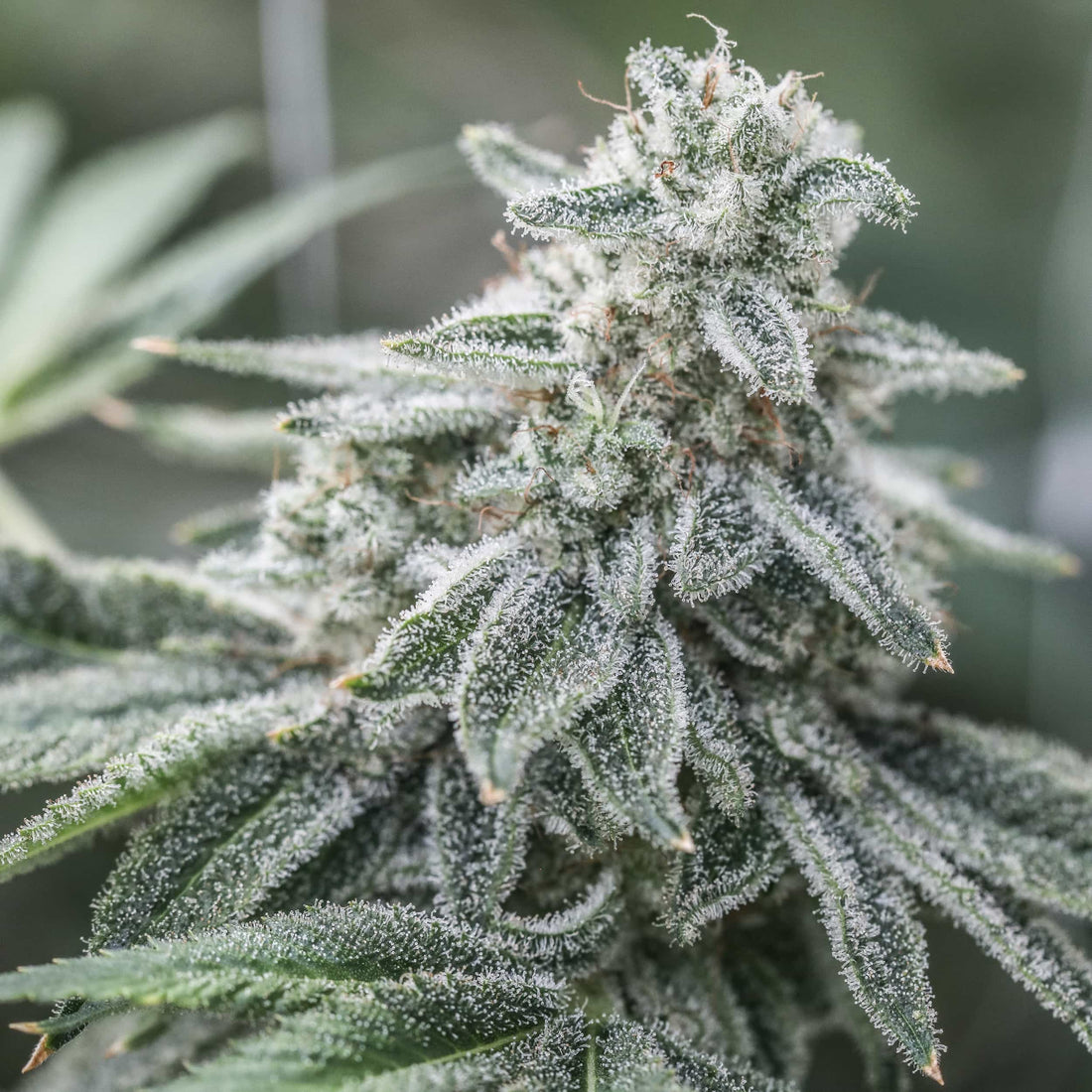 Durban V1 x Auto Durban THCV

Type I, Varin Rich

The development of this variety is a textbook case of classical breeding applied to cannabis in order to achieve a particular outcome--and holy shit ladies and gentlemen:  mission accomplished.  This is the variety many in the cannabis world have been waiting generations for:  a Durban Poison flavor and experience every single time, but married to a consistently high THCV cannabinoid fraction (50%).  Durban Poison was long rumored to carry a high proportion of THCV, but we never found that to be the case with commercially available germplasm. 
Instead, we took our inbred, in-house Durban and converted it to THCV production through old fashioned line breeding and selection.  When combined with the Auto Durban THCV line, growers essentially get the production consistency of an inbred Durban variety combined with the hybrid vigor of an F1--and the early flowering characteristics that our hybrids are known for.  This is the crown jewel of THCV production for trimmed flowers.


F1 Hybrid
Early Finishing Photoperiod
Ratio: 1:1 THCVa to THCa
Flowering Time: 8-9 Weeks
Finishing: Mid to Late September Outdoors
Feminized Seeds

This variety produces predominantly THCV and THC.

For more information visit our buyers guide.
Well-grown crops with good field conditions and accurate testing can yield 14-20% total cannabinoids on trimmed flower (with outliers hitting above the 20% range), 12%-14% on hand shucked flowers, and 8%-10% on whole plant biomass.
Growing technique, nutrient regime, sampling protocol, drying method, post-harvest handling, and laboratory accuracy all factor into total cannabinoid content on a crop-wide average.

Ratios refer to CBD, CBG, or CBDV/CBD percentages to total THC.
These COA's were taken from plants 30 days pre-harvest as required by the US Department of Agriculture, and are not an accurate representation of finished flower cannabinoid content.
For finished flower results we suggest seeking out results from other farmers who have grown our varieties. We cannot guarantee finished flower results, so we do not post them.
A minimum of 10% extra seed is added to every order.
All seeds contain less than 0.3% total THC. Understand your local laws and ordinances before planting.